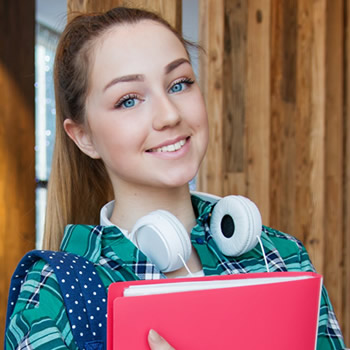 Let's face it—we all want the best for our kids. Sometimes, that means helping to correct bite and jaw problems as well as misaligned teeth.
Instead of opting for traditional metal braces, there's another route to consider—Invisalign® clear aligners.
Here are five reasons you should consider clear aligners for your teen!
1. Treatment can be short and sweet. Depending on the severity of misalignment, an Invisalign care plan can take just six months. However, it's more probably that a care plan take between one – one and a half years to complete. We'll be able to better evaluate your needs at a consultation with our Sydney CBD dentists.
2. Interest-free payment plans are available. We're proud to accept payment plans through Zip Money. We know that life is expensive, but that shouldn't stop you from getting your teen the dental work they need. For more information, ask us at your first visit.
3. We're a Platinum Elite Preferred provider. This means that since 2015, we've helped hundreds of patients just like your teen achieve the smile they desire in an effective, efficient way. We're able to obtain incredible results using advanced technology!
4. No one will be able to tell they're wearing braces. Invisalign clear aligners are exactly that—clear. That means that they're difficult to detect. Best of all, they don't interfere with your speech. Aligners should be worn 22 hours each day for best results, removed only for eating and brushing or flossing.
5. Impressions with us are entirely 'goo-less'. We're sure you've had dental moulds taken in the past that weren't very pleasant. At our practice, we're proud to incorporate the Digital iTero Machine. This allows us to scan your teen's mouth without the need for any 'goo'. This makes for a much more pleasant and efficient experience.
If you'd like to learn more about Invisalign, contact our team to book an appointment today. We can't wait to welcome you to our practice and learn more about your child's oral health goals.