Smile Makeovers at Wynyard Dental Clinic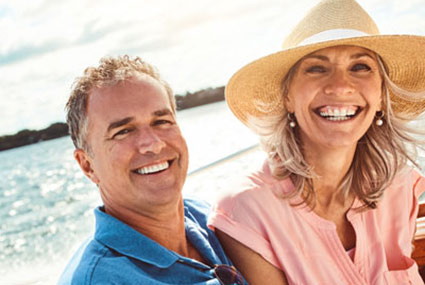 Do you feel embarrassed by the way your smile looks? Sometimes it's necessary to catch up on all of the essential dental work that you've had to delay for so long. If that's the case, a smile makeover can help you put your best face forward.
Our custom smile makeovers address concerns like:
Missing teeth
Crowding and gaps
Broken teeth
"Gummy" smiles
Large cavities
Discolouration
Start With Your Concerns
What do you want for your smile? Do you desire teeth that function more efficiently or look better when you pose for photographs? Are existing infections causing pain?
During your smile makeover evaluation, your dentist will discuss your primary goals, immediate concerns and long-term oral health plan. From there, we'll create a customised treatment protocol that helps you achieve the healthier smile that you deserve.
In most situations, we'll combine a variety of different treatments to get the desired results. Some of the various treatments we recommend might include dental crowns, porcelain veneers, teeth whitening, bonding, bridges or orthodontic therapy.
Where Cosmetics Meets Function
Each of our restorative treatments (whether it be a filling, crown or something else) is made in a way that it improves the appearance of your tooth while repairing it. We custom match materials so that they blend in with the enamel around it.
But cosmetic materials don't sacrifice the integrity of your restorations. These durable ceramics are strong enough to withstand everyday use so that you can enjoy your favourite foods with confidence.
How Many Visits Will You Need?
Every smile makeover is tailored to your oral health, budget and timeline. Some of our patients prefer to have dental sedation to complete most or all of their treatment in one appointment. Or if you prefer, you can schedule multiple shorter visits to phase certain procedures before others.
Understanding Your Options
We'll discuss the different types of treatment available to help you get the look you want. In most cases, you have more than one choice when it comes to restoring your teeth. For example, if you have a missing tooth, you may want to weigh the advantages of dental implants over bridges, or vice versa. Our dentists will work with you closely so that you understand all of the options available.
Before and After Gallery
See case details below the images and scroll through.
Get a Customised Plan
Contact Wynyard Dental Clinic to book a smile makeover Sydney CBD consultation and exam today to find out which options are best for your specific needs. We offer flexible financing plans to help fit your treatment into your monthly budget.
CONTACT US »
* Any surgical or invasive procedure carries risks. Before proceeding, you should seek a second opinion from an appropriately qualified health practitioner.

Smile Makeovers Sydney CBD NSW | (02) 9262 5331