Dentures at Wynyard Dental Clinic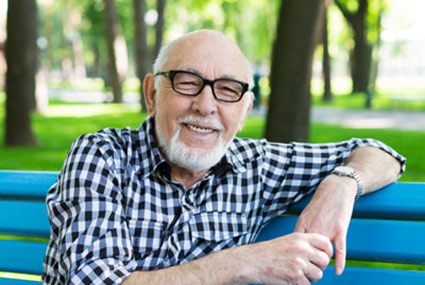 For decades, dentures have been used to replace missing teeth in a straightforward and affordable manner. Today's denture designs are more comfortable, functional and aesthetically pleasing than ever. Each of our custom dentures is fitted for optimal results that suit the lifestyle of our patients.
What Are Dentures?
A denture is a removable, cost-effective dental prosthesis that replaces all of your missing teeth at once. It rests directly on top of your gums, creating a suction between the appliance and your soft tissues. In the case of partial dentures, the smaller design clasps into place around existing teeth that are still healthy.
Dentures come in a variety of designs and materials, each of which is customised for optimal aesthetics and affordability.
If you prefer, we can design your denture so that it attaches on top of dental implants. Implant-supported overdentures are ideal for people with narrow bone or who might otherwise struggle with getting a good fit that feels secure all day.
Should You Get Dentures?
Electing to get dentures is a personal choice, as it may require extracting any remaining teeth. We will review all of the different restorative options with you so that you can select the best choice for your situation. You may be a candidate for a full or partial denture if you experience concerns like: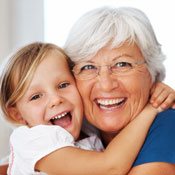 Severe tooth wear
A sunken-in facial profile
Problems eating or chewing food
Chronic periodontal disease
Multiple missing teeth
Severe decay or fractured teeth
Caring for Your Dentures
Removable partial and full dentures should be removed every night, to keep gum and bone tissues healthy. Soak your appliance in an effervescent cleanser to loosen any buildup that accumulated throughout the day. Clean your mouth with a soft, damp washcloth before going to bed. The next morning, clean your mouth again and then thoroughly brush and rinse your denture before wearing it.
Need a Repair?
Broken or loose dentures aren't just difficult to eat with; they can also alter your gum and bone health. If your denture isn't fitting properly, bring it by our practice to have it looked at.
Since dentures require occasional adjustments, repairs and relines, you should still
plan to book a checkup with
our dentists
every six months.
Feel Confident Again
Find out if dentures are right for your oral health and lifestyle. Contact Wynyard Dental Clinic today to request a consultation for dentures Sydney CBD or a new patient exam.
CONTACT US »
* Any surgical or invasive procedure carries risks. Before proceeding, you should seek a second opinion from an appropriately qualified health practitioner.

Dentures Sydney CBD NSW | (02) 9262 5331