Dental Checkups at Wynyard Dental Clinic
Preventative dentistry is the foundation of everything that we do here at Wynyard Dental Clinic. Through regular scale and cleans, we can help you intercept dental problems when they first start to develop. Over time, you'll enjoy healthier teeth and less dental work, because concerns like tooth decay or gum disease are treated earlier. We'll give you the information you need to promote optimal dental wellness for a healthy smile that lasts a lifetime.
During Your Checkup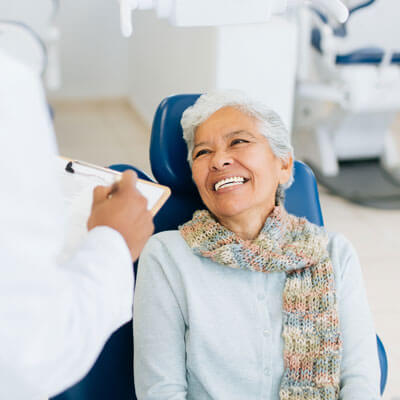 Some of the different procedures and services that make up your six-month checkup visit include:
A thorough exam of each tooth
Evaluating existing dental work
Oral cancer exam
Periodontal evaluation (gum disease screening)
Scale and clean, followed by a polish
Fluoride application
Individual oral hygiene advice
Diagnostic X-rays (as needed)
To prevent gum disease, it's recommended that you book a clean every six months. Less-frequent visits allow for tartar to develop at more substantial amounts, which can contribute to gum infections and bone loss.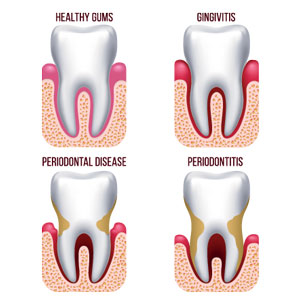 Do You Have Gum Disease?
Swollen or bleeding gums are a sign that your body is trying to manage an infection inside of your mouth. Ideally, gums will not bleed when you're brushing and flossing. When they do, it means that bacterial plaque is triggering an immune response where your gingiva (gums) attach to your teeth.
Active gum disease causes the tissue to recede, followed by a loss of bone support. You may begin to notice symptoms like tooth mobility, bad breath, "long" teeth and sensitivity.
Unfortunately, gum disease can increase your risk and severity of health problems like diabetes, cardiovascular disease, stroke, pneumonia and infertility. If you suspect that you have an active gum infection, ask about non-surgical periodontal therapy.
Why Do I Need X-rays?
Digital radiography allows us to see areas throughout your mouth that aren't visible during a regular exam. Small cavities, cysts, bone loss and abscesses are just a few examples. Fortunately, today's technology uses as much as 90% less radiation as conventional dental X-rays, making them safer than ever.
Since digital imaging is instantly available, you'll enjoy a more efficient appointment and be able to co-diagnose your condition alongside our dentists.
Schedule a Checkup Today
How long has it been since you last saw a dentist for a scale and clean? If it's been six months or more, it's time to make an appointment. Contact Wynyard Dental Clinic to request your first checkus Sydney CBD visit with us today!
CONTACT US
* Any surgical or invasive procedure carries risks. Before proceeding, you should seek a second opinion from an appropriately qualified health practitioner.

Dental Checkups Sydney CBD NSW | (02) 9262 5331