New Patients at Wynyard Dental Clinic
When you visit our practice for the first time, we want you to feel like you're surrounded by friends. Our welcoming team is committed to spending quality time getting to know you and seeing you promptly. If you arrive a few minutes early, we have magazines for you to read as well as a toy box for your children to entertain themselves.
Planning for Your Appointment
We ask that you bring your health fund or Medicare card with you, as claims are processed via HICAPS at the time of your appointment. Plan to eat a light meal and take any medications as prescribed.
What to Expect
Our receptionist will have a single-page form for you to complete when you arrive. After we've processed your information, we'll seat you in an exam room for a scale and clean. If you prefer to have a brief consultation to discuss a specific concern, that can be arranged as well.
Most new patient appointments last about half an hour. If you're here for an
emergency or toothache
, we will likely need to spend more time assisting you.
Feeling Nervous?
It's quite common to feel apprehensive about having dental work completed. Our practice offers gentle nitrous oxide sedation (happy gas) for any appointment. We can also arrange to have a visiting anaesthetist for deeper IV sedation during scheduled treatments.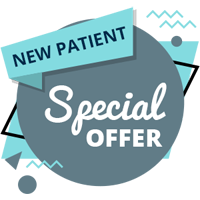 Special Offer for New Patients
Get 20% off a professional take-home whitening kit
(a $480 value available for just $384)
Insurance and Financing
Enjoy prompt care that fits your budget. Our practice accepts Medicare, CDBS, Veterans' Affairs and National Dental Plan. All claims are processed straightaway through our on-site HICAPS machine. We also offer 0% financing plans on all services, including Invisalign® and cosmetic dentistry (smile makeovers).
Request an Appointment
Our team is happy to provide you and your family with complete smile care at every stage of life. Contact us today to book your new patient exam or consultation. Saturday appointments are available!
CONTACT US »
* Any surgical or invasive procedure carries risks. Before proceeding, you should seek a second opinion from an appropriately qualified health practitioner.

New Patients at Wynyard Dental Clinic | (02) 9262 5331