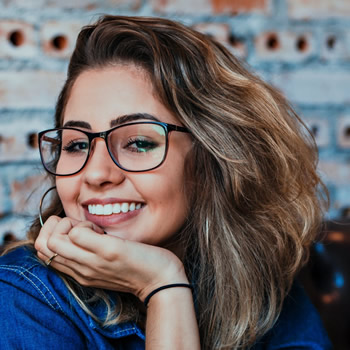 Finding it hard to show off your pearly whites because they aren't as straight as they once were?
Don't worry—you have more options than traditional metal braces. Enter: Invisalign® clear aligners, one of the best products available for adults to achieve a straighter smile without having metal mouth.
If you're curious about the process, here are four things you should know about Invisalign.
1. Treatment is entirely custom for everyone. The length of time will vary depending on how little or severe your misalignment is. Generally speaking, adults will spend anywhere between 1-2 years wearing Invisalign clear aligners.
2. Advanced technology helps us create moulds of your teeth without the 'goo'. We use a state-of-the-art scanning system that creates a 3D image of your mouth and teeth in just seconds. This information is then sent to Invisalign where your first trays will be created.
3. We're a Platinum Elite provider for Invisalign. What does this mean? We've helped hundreds of patients over the years achieve the smile of their dreams with effective, efficient care. We're proud to be able to show you exactly what your smile will look like at the end of your care before it even begins. You'll know exactly what to expect—no surprises!
4. Invisalign trays are removable, but you'll need to wear them most of the day. In fact, 22 hours to be exact. This helps to ensure that your treatment plan stays on track. Invisalign trays can be removed when you eat, floss and brush your teeth. When you wear them, friends and family members won't even be able to tell.
Schedule Your Visit Today
We'd love to learn about your oral health goals and how we can help you achieve them. Contact our team today to schedule your first appointment with us. Your straighter smile awaits!